Mission
WHO WE ARE: CHAMPIONS OF WOMEN AND WOMEN'S HEALTH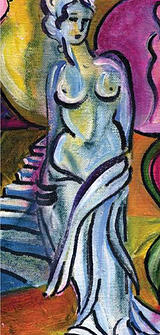 The first thing that we want you to know about is what we care about. We are champions of women...
We are passionate about women's health and wellness;
We are compassionate and kind;
We believe in offering women healthcare choices and options;
We endeavor to validate and empower each woman in our care, encouraging her to make decisions that are right for her
We are the Center for Women's Care which includes the Center for Women's Research at Rush. We exist for the sole purpose of serving the unique medical needs of women.
OUR FOCUS: MULTIFACETED WOMEN'S HEALTH ISSUES

We focus primarily in the specialized care and treatment of complex, multifaceted women's health issues, we also provide general gynecological services. Our practice concentrates in the management and control of symptoms and problems that may emerge for women as a result of the treatment of diseases such as cancer and other conditions and disorders. We are the only research-based women's health practice at Rush University Medical Center and one of the leading women's health and research-based practices in North America. Patients come to us most often by referral from family physicians, other gynecologists, cardiologists, neurologists, oncologists, hermatologists and other sub-specialists in the medical field.
OUR APPROACH: GYNECOLOGICAL ENDOCRINOLOGY & GENERAL GYNECOLOGY
We offer a sub-specialty approach in gynecological endocrinology that allows us to take a laser-focused view of the care of women. Simply stated, we are concerned with the interplay between biological, chemical, and physiological functions of hormones and cells in women, a nd how to apply the best medical solutions for each situation. Because we also conduct research to delve deeper into a wide range of common women's health conditions, we can link what we know about our patients' symptoms,side-effects and concerns to scientific data and the results of studies we have conducted over our years of dedicated work in the women's health field.​
OUR EMPHASIS: COMPASSIONATE CARE & HOPE FOR A RANGE OF SYMPTOMS & CONDITIONS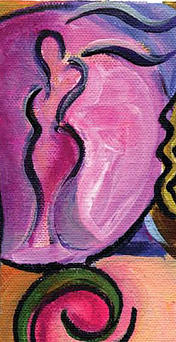 Women's health issues can impact every aspect of life-self-esteem, self-confidence, activity levels, diet, weight, mental health, relationships, family life, scholastic and physical performance, career, overall ability to function at home and work and much more. Our practice endeavors to empower women with the knowledge they need to take control of their own healthcare and live life to the fullest each day. Some examples of issues we commonly address and services we provide:
Menopause
Endometriosis
Vaginal Issues
Low Sex Drive
Anemia
Hormone Therapy​
Menopause
Menstrual Issues: PMS; PMDD
Reproductive Endocrinology
Contraceptive Management
Depression
Osteoporosis
Weight Management & Nutrition
Ovarian Issues
Ovualtion/Pregnancy
Bio-identicals
Fibroid Tumors
Breast Cancer
Migraine Headaches
Thyroid